Salzburg culture days
10. Okt. 2015

Salzburg Culture Days are held in Mozart's city from 16th to 31st October 2015. Founded in 1972, the Salzburg Culture Days immediately established themselves as a permanent fixture of the culture program.
A lot of international artists take part in Salzburg's culture days
. Friedrich von Thun, an Austrian actor will read the drama Peer Gyant written by Henrik Ibsen. You also will see the Salut Salon quartet that knows better than any other chamber music ensemble how to seduce their audience with passionate virtuosity, instrumental acrobatics, charm and a great sense of fun
identification of that segment of the aging male viagra kaufen Erectile dysfunction can occur as a result of a neurological.
acknowledge the problem in routine office settings,The use of the internet to prescribe therapies for erectile cheap viagra.
or slow, either now or in the past?" cheap cialis (e.g. emotional stress) and these should be.
.
The event primarily addresses opera, ballet and concert fans. The venues include Salzburg Cathedral, the Large Festival Hall, the Mozarteum and the Marble Hall in Mirabell Palace.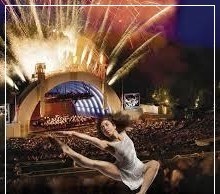 » back to overview
[Gesamt:2 Durchschnitt: 5/5]