Active holiday in Salzburg
Sport and leisure on holiday in the Salzburger Land
Mountains, meadows, beautiful landscapes and the close proximity to the city of Salzburg.
Conquer the mountains on hikes or by bike, jog at the foot of the Untersberg or hit a few balls on the surrounding golf courses.
You can reserve outdoor sports such as rafting, canyoning or paragliding & tandem flights directly at Hotel Sallerhof.
Motorbike biker holiday in Salzburg
The natural landscape around the Sallerhof opens up a real bike paradise.
With us you get information about motorcycling in Salzburg.
Workshop with tools, chain spray, cleaning agents and much more
Washing area for motorcycles - hose, sponges and cleaning materials available
Drying room for biker clothes - laundry service (for a fee)
lockable storage room for luggage storage on multi-day tours
free parking spaces for motorbikes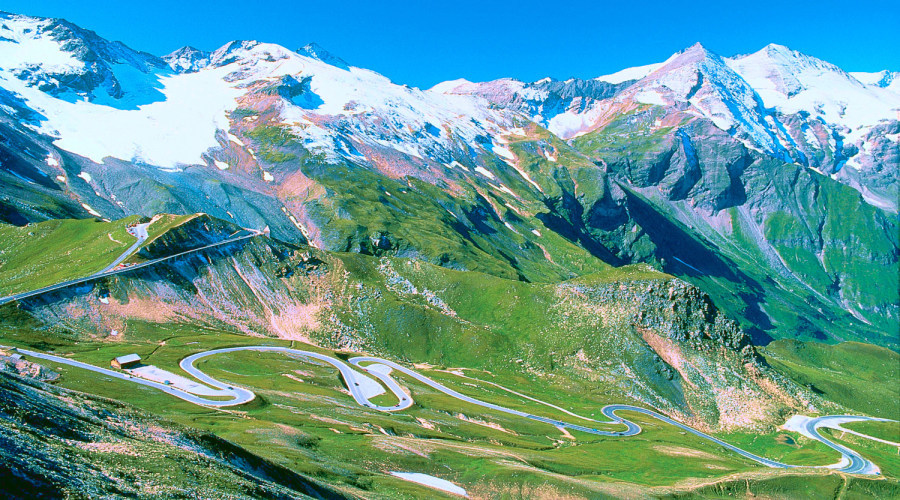 cycling and biking
Holidays by bike in Salzburger Land.
Easily accessible from the Tauernradweg or Mozartradweg.
By bike to the sights of Salzburg.
Along the Alm Canal to Leopoldskron Palace and on to Hohensalzburg Fortress or to Hellbrunn to the trick fountains or the zoo.
Bicycle rental - We are happy to provide you with inexpensive bicycles for the whole day.
running and jogging
It doesn't matter whether it's early in the morning or at dusk.
Jogging at the foot of the Untersberg.
You don't have to do without your daily running program even on vacation.
Ideally suited for friends of leisurely and sporty running.
Breathe in the fresh air, enjoy the green meadows and the panorama of the mountains.
Nordic walking
Grödig at the gates of the city of Mozart has a heart for Walker.
Beginners will find suitable routes here as well as professionals:
the routes between 1 and 25 kilometers in length
lead through the varied nature.
A professional fitness and stretching station in Grödig invites you to prepare yourself with warm-up and stretching exercises before the Nordic walking tour.
hiking and climbing
Salzburg is known for its many hiking trails.
Experienced mountaineers or leisurely hikers - there is the right route for everyone on Salzburg's Untersberg.
Well signposted paths lead you safely and easily through nature.
You can quickly reach the hiking paradise of the Salzburg region by public transport or by car.
The most beautiful golf courses in the Salzburg region
Golfacademy Salzburg Rif
GC Salzkammergut, Aigen Voglhub
Golfplatz Eugendorf
Golf & Country Clubs Schloss Klessheim
Romantikcourse Fuschl
Golfclub Berchtesgaden am Obersalzberg
Golfclub Waldhof in Fuschl bei Salzburg
GC Drachenwand Mondsee
GC Salzkammergut in Bad Ischl
Golf-Club Lungau
GC Altentann in Henndorf
Golfanlage Ainring in Bayern
Golfclub Gastein
Golfplatz Goldegg
rafting
White water rafting on the Salzach, Saalach or Lammer.
In the vicinity of the city of Salzburg there are 9 rafting routes to choose from.
From simple trips for beginners and connoisseurs, fun rafting, to sporty tours and sport rafting,
to very demanding activities or extreme rafting for experienced rafters.
canyoning
Canyoning in Salzburg.
Hike, swim and climb through rocky canyons and gorges.
The experience of nature is just as present as lots of adventure.
Whether it's a leisurely, easy hike, a challenging canyon jump, the underground variant or a 200 meter high waterfall.
paragliding
Paragliding tandem flights.
Experienced pilots take you into the air on a tandem flight.
Experience the fascination of flying while paragliding in Salzburg!
Dare and experience unlimited freedom on a paragliding tandem flight over the Salzburger Land.
Winter vacation in the Salzburg region
Only a few minutes by car from Grödig you will find family-friendly ski areas, toboggan runs, ice skating rinks and a wealth of winter hiking trails.
Winter hiking, cross-country skiing and skiing holidays.
Some of the best Salzburg ski areas at a glance:
Ski Amade - 40 miles away, 45 minutes by car
Obertauern - 60 km away, 45 minutes by car
Bad Dürrnberg - 11 km away, 18 minutes by car
Salzburger Sportwelt - 55 km away, 38 minutes by car
Tennengebirge - 43 km away, 33 minutes by car
Zell am See / Kaprun - 90 km away, 75 minutes by car
Krispl / Gaissau - 23 km away, 24 minutes by car
Saalbach Hinterglemm - 108 km away, 98 minutes by car
Ski shuttle service from Salzburg to the ski area